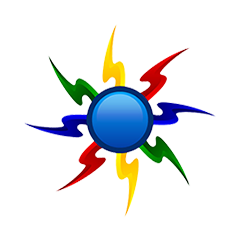 Speech and Language Therapist (Neuro-Rehabilitation)
Speech and Language Therapist (Neuro-Rehabilitation)
Would you like to work in a highly innovative day-care neurological rehabilitation centre with opportunities to further your professional education and career?
The An Saol Foundation's Day Centre provides advanced services for clients presenting with a severe Acquired Brain Injury (sABI). The service will initially cover a three to five client unit, with potentially some additional clients in the community, and is part of a 3-year pilot project supported by the HSE, based on Dublin's Northside. It is envisaged that the service will be extended to residential and respite care and to other regions in Ireland over time. The service is highly innovative and will be delivered under national and international guidance by leading experts in the field. We have a firm belief in a multidisciplinary approach and expect applicants to be prepared to fully embrace a cross-disciplinary service delivery.
At the An Saol Foundation, we invest in the development of our staff through training and international placements. Staff will be encouraged to learn, grow and develop their career with us. This will be supported by the use of state-of-the-art therapy equipment (including robotic walking equipment), as well as by our collaboration with a number of national and international institutions, universities and researchers.
Full time and part time positions are available.
Reporting to the Programme Manager.
The projected salary will be in line with HSE salary scales and is dependent on experience.
Duties & Responsibilities
To carry out accurate speech and language therapy (SLT) assessments, clinical diagnosis and treatment of clients with complex neurological needs
To formulate and execute individual SLT treatment programmes to meet service and client needs
To provide SLT where there may be barriers to understanding, due to speech/hearing/visual impairment and cognitive/perceptual difficulties
To provide clinical supervision and facilitate the learning and development of therapy assistants
To work in close conjunction with other therapists to facilitate clients reaching their full potential
To organise and contribute to/lead in-service training sessions in conjunction with other therapists
To evaluate client progress as well as develop and implement comprehensive discharge plans where appropriate
To shape, develop and implement the An Saol Project
Skills and Experience
SLT degree qualification or equivalent
Professional SLT registration in Ireland, either existing or potential
Experience or strong interest in neurology including rehabilitation
Experience or strong interest in leadership and supervision
Knowledge and understanding of, or strong interest in, neurophysiology and a wide range of approaches to the management of neurological patients
Good time management and organisational skills with the ability to work collaboratively as part of a multidisciplinary team
About the Individual
This is an ideal opportunity for someone who wants to play a leading part in introducing a badly needed change to the perception and treatment of those with a severe Acquired Brain Injury (sABI) in Ireland; a person who takes pride in delivering exceptionally high standards through innovative thinking and strong working relationships.
About the An Saol Foundation CLG
An Saol will afford every opportunity to persons with a sABI to live their life with dignity and respect in an inclusive and integrated manner, to continue to improve, to regain as much independence and self-determination as possible, and for their injuries to heal, supported by adequate therapies and social integration. We will offer advice and support to families and friends affected by sABI. As part of our work, we have launched a 3-year highly innovative, client-centred pilot project, supported by the Health Service Executive (HSE), that will demonstrate how the application of leading-edge neuro-rehabilitation research connected to the practice of neuro-rehabilitation will significantly contribute to recovery and the quality of life of those with a sABI and their families.
Please submit your application with a curriculum vitae and cover letter to:
info@ansaol.ie, subject line: Speech and Language Therapy Position.
Deadline for the receipt of applications: 30 September 2019